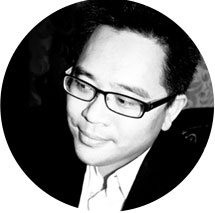 Stephen Christopher Liu is the CEO of Privy Groupe, a technology startup that is capitalizing on the rise of the Asian Century. He is building the leading, private social network and matchmaking platform for a trusted community of western educated Asian professionals based in and between the United States and Asia.
Stephen is best known as the founder and current Chairman of the largest Asian American organization in Southern California called the Asian Professional Exchange (apex.org). His varied accomplishments in the Asian American community has earned Stephen several accolades such as being named the "Icon of Inspiration" by Martell/APEX in 2014, a "Local Hero" by KCET/Union Bank in 2009 and an "Emerging Leader" by the Asian Pacific Community Fund in 2008.
Stephen's first internet venture, Reelplay.com, was one of the earliest video streaming websites in the B2B digital marketplace, catering to the global film and television distribution industry. The firm was backed by Softbank and recognized by Forbes as one of the Top 200 B2B Company.
Most recently, Stephen successfully bolstered and sold a vertically integrated US and China-based textile manufacturer. It was following this venture that Stephen first developed the vision behind Privy. With dozens of business trips to Asia under his belt, and a wealth of experience bringing Asians together in the United States, Stephen realized what potential there could be in a global network for western-educated, Asian professionals.
Stephen is also the executive producer of the feature film documentary entitled "Yours Truly, Miss Chinatown." He received his MBA in from the Marshall School at the University of Southern California and lives in Hermosa Beach, California.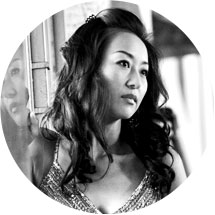 Linda Kim
EVP and Creative Director
Born and raised in Seoul, Privy Groupe's EVP and Creative Director dreams in pixels who known as producing the pixel perfect work. Here, Linda is at the helm of mastermind of Privy Groupe's design world. Her specialties include AI/UI/UX, interactive game, graphics and motion graphic plays in big roll as very hands on creative director. She has an award-winning portfolio that boasts clients such as SOAPnet, MTV, Warner Brothers, Sony Ericsson, Disney Education and more. She has designed board games for 24 and The Amazing Race, as well as art directed interactive media for Harry Potter and the Goblet of Fire and Scooby-Doo! This Hermosa Beach denizen received her BFA in Graphic and Packaging Design and her MFA in Media Design, both from the Art Center College of Design.