Causes
Privy believes in the power of raising awareness and rallying support for issues important to our members and our community. Our hope is that, as individuals who have achieved a certain amount of success, we can leverage our collective resources to affect change worldwide. Below are the current non-profit Privy partners:
HEALTH - National Asian Breast Cancer Initiative (NABCI)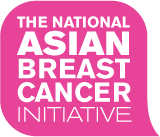 The National Asian Breast Cancer Initiative (NABCI) is a national initiative organized by a group of influencers, connectors and activists concerned about the unique cultural, linguistic and genetic challenges that Asian women face related to breast cancer. NABCI is a not-for-profit pilot project currently spearheaded by Privy Groupe (privy.net), fiscally managed by the Asian Pacific Community Fund (apcf.org), and endorsed by the Asian and Pacific Islander National Cancer Survivors Network, which is part of the Asian & Pacific Islander American Health Forum (apiahf.org).
ENVIRONMENT - Joint US-China Collaboration on Clean Energy (JUCCCE)

JUCCCE is a non-profit organization that brings together international expertise and technologies to facilitate the use of clean and efficient energy in China. They aim to create visible change within 10 years. Part of JUCCCE's secret sauce is bringing people together to work on energy solutions in innovative ways. Their bilingual and bicultural network includes leaders, experts, and influencers who span across corporate, research, media, and government industries in the US and China. JUCCCE's programs create unexpected, bilateral, public-private partnerships which allow us to leap across barriers.
HUMAN RIGHTS - Liberty in North Korea (LiNK)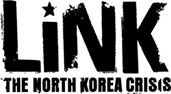 LiNK's mission is to redefine the North Korean crisis through creative storytelling, provide emergency relief to North Korean refugees, and pursue an end to the human rights crisis. In addition to raising awareness through grassroots mobilization, LiNK meets with governments, NGOs, and institutions to advocate for the North Korean people. The organization works directly with refugees through a network of shelters in China and Southeast Asia — protecting, educating, and empowering them to eventually find freedom and start new lives. LiNK is a non-profit, non-partisan organization funded solely by private donors.
AsiaN AMERICAN ISSUES - Project by Project (PbP)

PbP is a 501(c)3 national volunteer organization made up of social entrepreneurs committed to raising public awareness, volunteerism, and capital for issues facing the Asian American community. Each year PbP selects a different theme to champion, and local chapters design campaigns to aid community-based organizations focused on issues within that theme. PbP is committed to zero-budget fundraising and a 100% volunteer staff to maximize returns to their non-profit partners.
LOVING ABANDONED CHILDREN EVERYWHERE - Project LACE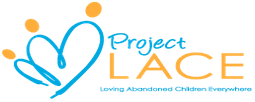 Project LACE (Loving Abandoned Children Everywhere) is an organization dedicated to raising funds and awareness for direct service nonprofits to help end poverty, loneliness, and neglect of children everywhere. We do this through the sale of shoeLACE bands and other innovative fundraising strategies in partnership with effective children's organizations.
EMPOWER COMMUNITIES - Right to Succeed Foundation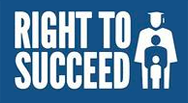 Right to Succeed Foundation is a 501(c)3 not-for-profit organization with a mission to empower communities to create amazing public schools that help every child succeed. Hundreds of individuals and dozens of organizations have made the Right to Succeed cause their own and have created great schools in their neighborhoods.
LEUKEMIA FUNDRAISING - Helping Janet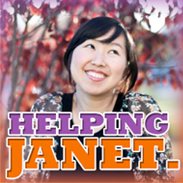 HelpingJanet.com is a website dedicated to Janet Liang, who in 2009 was diagnosed with acute lymphoblastic leukemia while studying international development studies at UCLA. The site was created to help Janet pay for her medical bills as well as beat leukemia once and for all by helping her find a matching marrow donor. Her website also raises money for the Asias for Miracle Marrow Matches (A3M).